Webinar on 5G for Health and Wellbeing, 27 October 2021

Rationale and objectives
Our continuously ageing societies face a major transformative challenge on handling the Chronic Diseases and Doctors' Low Density. Moreover, new types of diseases, and even the changes in profiles in the types of diseases and care required require a new set of solutions, as healthcare systems get under pressure for handling more patients with lower costs. Communication technologies is an essential element for developing efficient healthcare system for this new age.
It is important that we collect experiences on what is already possible, and what is needed for the future, both for identifying areas where it is required deeper interchange with the health and wellbeing sectors, and for identifying areas where communication technologies need to evolve to provide economically viable solutions to this vertical. In this context Networld Europe jointly with CCSA, organized a webinar, aiming to provide deeper understanding on the present and future needs and requirements of the Health and Wellbeing sectors, sharing the valuable experiences and practices of Europe and China.

Registration
For registration, please use the online registration form, by Monday 25th of October 2021. The registration is free of charge, but mandatory. Registered participants will receive an event link two days before the webinar.
Moderators
NetworldEurope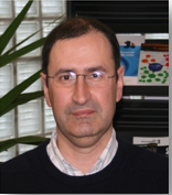 Rui L Aguiar, Chair of the Steering Board of the NetworldEurope European Technology Platform, has been involved in research and strategic research management since 1988, having been involved (in multiple positions) in all European-funded framework programs.   He was involved in the development of the NetworldEurope initiative, and the launch of the 5G-Infrastructure Association PPP, and has led the association before. He has been an IEEE Distinguished Lecturer on 5G in the last years, and has several hundred papers on communication networks and services. He is also the co-chair of the Networks and Multimedia area at Instituto de Telecomunicações, a Portuguese state-associated laboratory, and a Full Professor at Universidade de Aveiro.
NetworldEurope is the European Technology Platform for communications networks and services. Communications networks enable interaction between users of various types of equipment, either mobile or fixed. The NetWorldEurope European Technology Platform gathers more than one thousand players in the communications networks sector (industry leaders, innovative SMEs, and leading academic institutions) and aims to strengthen Europe's leadership in networking technology and services so that it best serves Europe's citizens and the European economy
China Communications Standards Association (CCSA)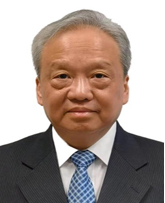 WEN Ku, Vice Chairman of the Board and Secretary-General of China Communications Standardization Association (CCSA), Professor of Engineering. He is entitled to the special government allowance of The State Council. He used to take positions in succession as Deputy Chief Engineer of Posts and Telecommunications Administration, Director of Data Communication Administration of Shandong Province, Deputy Director General of the Department of Science and Technology of the Ministry of Posts and Telecommunications, Deputy Director General of the Department of Science and Technology, Deputy Director General of the Telecommunications Administration, Director General of the Department of Science and Technology of the Ministry of Information Industry, Director General of the Department of Science and Technology, Director General of the Department of Information and Communication Development and News Spokesman of the Ministry of Industry and Information Technology.
China Communications Standards Association (CCSA) is an industry, national, open, and non-profit social organization composed of companies and institutes engaged in ICT standardization activities in China, and is committed to contributing to the development of ICT industry in China. In accordance with the principles of openness, fairness, impartiality and consensus, CCSA establishes a work system that is enterprise-basic, market-oriented, combining production, learning, and research, and organizes information and communication standardization activities.